Brunch can be so many things for the millennial. It's the best way to end a tough week. It's the best way to get your drink on before the sun goes down. And, it's the best way to connect with friends you don't see as much as you wish you did.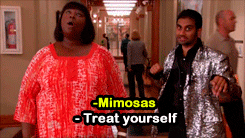 Have you ever wondered where to go, what to order and what the scene is like? Well, Life in the QLC brings you a brunch review series meant to give you the best and worst of our brunch experiences. We care about how good the drinks are and if the vibe has us so hyped we forget it's barely noon. And yes, sometimes the eggs benedict is important too.
Meet your Mimosa Millennials
Goch: I am my best person when I am at brunch. It's honestly my favorite thing to do. There's something about champagne and eggs with your best friends that makes me incredibly happy. I'm not a picky eater, and usually go with whatever food item on the menu has an up charge (hello, steak and eggs). I enjoy brunches with loud music and cool people.
Vinnie: What's most important to me at brunch is how quickly my glass is filled up and how much fun I can squeeze into a 2 hour time slot from the first pour. You can have the best eggs benedict in town but if i can see the bottom of my bottomless mimosa glass or the vibe is wack, we've got an issue. Also – what are we doing after the check comes because, it's still sunny out and we need to meet up with everyone else. 
Essex
Quick Deets: Saturday Brunch hours are 10am – 4:30pm, choice of entree + unlimited bloody marys, screwdrivers & mimosas $34.95, 1.5 hour limit for reservations before 3pm, 2 hours after 3pm. Reservations go fast! 
Food
G: Ok seriously, is chicken fried steak, chicken or steak? That's the question I asked before I ordered and honestly I'm still not sure I know. This dish came with a biscuit, it was mediocre. Actually the entire dish was very mediocre. But I wasn't in the foodie vibe so I did not mind this. It provided the carbs necessary to not be black out by 1pm. Sometimes, that's all you can ask for.
V: Wait, did I eat? I was very focused on the fact that Goch made our reservation for 11am instead of the standard 1pm that would give me time to be a real human. I panicked when the waitress asked and went with the grilled shrimp and avocado salad which I was not excited about- but then it came and was perfect ❤ Light enough that I could fit a few more mimosas than expected but yummy enough that I remembered it after all the champs.
Drinks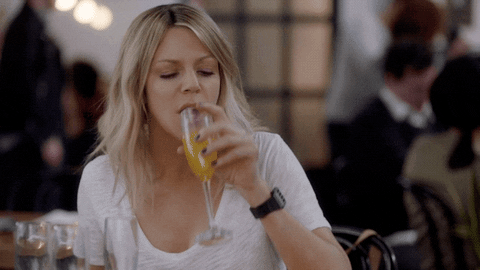 G: You know why I'm here. And so did our waitress, because she didn't even ask if we wanted to participate in the bottomless brunch special. She just asked mimosa, screwdriver, or bloody mary. I obviously went with the mimosa because I am a classy bitch. The mimosas started off as very bubbly or as I like to call them "light-skin" but as our hour and a half continued I could tell that the vitamin C started overtaking the drinks. Essex has pre-made pitchers of mimosas that they go to each table to refill. I wasn't really feeling that method but I guess they were going for efficiency. I ended my last 15 minutes with screwdrivers which may not have been the best idea, but who among us can truly judge? All in all, I never saw the bottom of my glass, so Essex passed this test.
V: I may have had heart failure when we learned that bottomless was for 1.5 hours as opposed to the customary 2 hours. BUT, the waitress was very great at making sure all 90 minutes counted. I stick with mimosas the entire time but the bachelor party bros next to us seemed to love the bloodys as well. I got a Manhattan at the bar afterwards as well but to be honest, I couldn't tell you much about how it tasted or much of what happened the next hour or so. Guess we'll need to go back to try it again.
Vibes
G: Our reservation was for 11am which is honestly a ridiculous time to get to a restaurant for a day of binge drinking, but it also means that this restaurant is a popular destination for the brunch crowd. When I walked in I begged our waitress to not sit us in the area by the door because I've been to Essex before,  and sitting there means you and the crowd waiting to be seated are one. We were eventually seated in one of the balcony areas. Our waitress was great and the vibe was standard. Nothing spectacular, but what can you expect at noon? After the allotted brunch time ended our waitress sent us on our way with one more glass of mimosa/screwdriver and told us that we could hang out by the bar. This was fun for a total of 5 minutes, then it became an awkward time of balancing drinks and making way for others to get by.
V: On. Point. The aesthetic is simple with lots of natural light and white walls that make you happy to be alive and brunching. Sitting up top on one of the 2 balcony areas gives you a little more seclusion to spill the tea with your friends while still scoping out after brunch date potentials. I liked that after our brunch was over some people that finished and some that were waiting to be seated all gathered around the bar to keep or get the party going. Music bumped throughout as well, more so as background music than something that took over the vibe.
After the brunch it's the after party.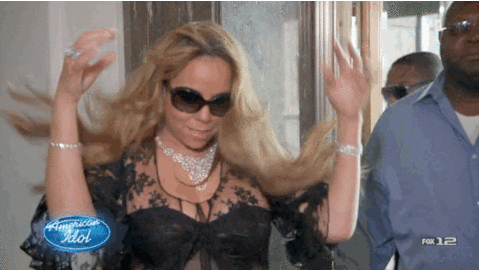 It's now between 12:30 and 6pm, you and the crew are saucy and looking for where to go to keep the party rocking. These are your best bets.
Sons of Essex

– For proximity to Essex and awesome music

Mr. Purple

– For bougie vibes and Instagram pics

Hair of the Dog

– For fratty vibes and cheap beer
*Extra perk – The graffiti wall in front of the restaurant is a prime location for THE best post brunch photo-shoots.