What's better than brunch? Brunching for a cause! This is a special edition of Millennials & Mimosas. Our friend (and member of the QLC Squad) Gina hosted a private brunch to benefit her awesome work for the Leukemia and Lymphoma Society (Click here for more info or to donate). It was a special occasion, but brunch is brunch, and your fave Mimosa Millennials are always ready to review (read: judge).
Del Frisco's Stamford
Quick Deets: Saturday Brunch hours are 10am – 4:30pm, Menu here
Food
G: Before the event, I made sure to ask Gina about the menu. I needed to know if what was served at this brunch would be the same as the usual offerings. It was in fact a special menu and the only item that matched up to their regular brunch was the Scrambled Egg Tacos. Skip that if you ever decide to come here. But the appetizers were a hit. Ahi Tacos and Philly Cheesesteak Egg Rolls were amazing (and can be found on their dinner apps menu). All in all, I was very satisfied with the food.
V: TBH I underestimated Stamford traffic (which was ok because my Uber driver was very cute) and missed the food. After saying hi to friends that were there on time,  including a somewhat angry Goch who had arrived early as compared to my 90 minutes of lateness (sorry again Goch, hugs and kisses) I realized I would not be partaking in the buffet line. A buffet was a great idea so folks could get eating out of the way and focus on the hours of unlimited drinks for a good cause (a combination that is unparalleled, am I right?). After a few minutes of not-so-subtle flirting with the waiter, we were brought a special plate of the philly cheese egg rolls everyone was raving about *VIP Treatment* and they did not disappoint. After inhaling them, I started to catch up on my mimosa intake.
Drinks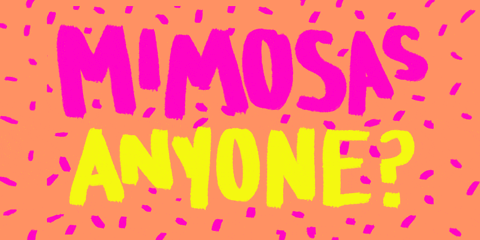 G: I don't play around with my bottomless brunches. Gina told me it was 4 hours and it started at 1pm, so that's when I arrived. I immediately got my glass of vitamin c packed goodness and the waiters made sure to keep them coming. I was very satisfied for the 3.5 hours of our 4 hours of unlimited drink time. What about the other 30 minutes, you ask? Vinnie is not going to tell you this but, they ran out of champagne. And then started to make weird mimosas with orange juice and CHARDONNAY… I was disgusted! I also had 2. Once I realized I didn't have to subject myself to the orange juice part of this, I switched to regular wine. I'm sure if you went there on a regular brunch day they wouldn't run out of champagne. But I feel like it is my duty to report to the people that this is a possibility.
V: I mean, it's kinda unfair to compare this to a regular brunch because it was a special event that included 4 HOURS OF BOTTOMLESS. When we saw that on the invite we had to actually ask the group chat if it was a trick. It was no trick, friends. I also appreciated that the wait staff could tell I was late and very anxious about missing out on the first 90 minutes of this gift from the heavens and stayed close to keep the glasses filled (as we know, the most important part of this experience). After the event we also did some shots at the bar (remember, all for a good cause of course) and they did not disappoint either.
G: See I told you he wouldn't mention it!
Vibes
G: I enjoyed my time here because I was with awesome friends for a great cause. I can tell that this place doesn't get a lot of brunch business, but if you are ever looking for some good drinks and chill vibes in Stamford, I think this place will do just fine.
V: Obviously for this event it was great because we were all there for a great time and the same reason. It's hard to tell if there is usually a fun crowd at brunch or not since we took over the entire place (guess that is a reason to go back, am I right??). The set up is a large open dining room that definitely looks like a great place to grab dinner after work (let's not forget Stamford's motto is the "City that Works" so their happy hour and dinner scene is typically an awesome place to unwind from work or find a new bae). I would definitely want to go back and see the true vibe (*hint* someone ask me on a date) .
After the brunch it's the after party.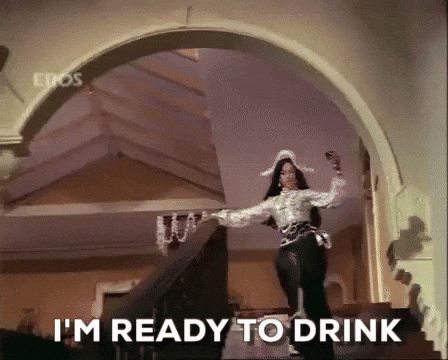 It's now between 12:30 and 6pm, you and the crew are saucy and looking for where to go to keep the party rocking. Stamford may not have the variety of options for after brunch that NYC has but these places still will not disappoint:
Sign of the Whale- multiple floors including a roof deck. Sometimes they have a DJ and other times live music. Not in walking distance to Del Frisco's but worth the Uber ride to be down in that area
Tigin Irish Pub- Traditional Irish Pub that is across the street. Great spot to keep the drinking going!
Hudson Grille- This is one of the staple late night spots in Stamford but usually is not too packed during the day. You could go there after brunch to transition into a night of debauchery or have one last (six) more drinks before going home.